DC UPS systems for securing controls and processes
Uninterruptible power supplies with DC output from J. Schneider ensure, for example, a safe process stop in the event of voltage interruptions or voltage fluctuations. Chargers for ultracapacitors and batteries as well as suitable accessories complete the range.
The buffer modules are characterised by the following features:
microcontroller-supported charging and discharging
deep discharge protection by load shedding as standard
Shut-down function
adjustable back-up time
cascadable power supply for special systems
Advantages of a DC UPS system of J. Schneider
robust technology
large product range in the power range 0.2 - 600 A
Voltages from 12/24/48 V DC
development and production exclusively in Germany
development of customised complete systems
many programmable features
production for safety applications
certifications according to VdS, EN 54-4 and UL864 for 3 A, 6 A and 9 A
The DC UPS systems of the AKKUTEC-line are buffered with batteries. This means that very long buffer times can be achieved. The ready-to-connect units are characterised in particular by:
Standby parallel operation, buffer operation
Master-slave operation for increased performance
redundant operation possible for more system security
series connection for voltage increase up to 48 VDC
boost charging can be activated via ground-related control input
battery circuit monitoring and battery test
Internal resistance measurement of the battery (AKKUTEC VdS and Upsotec)
Charging of different battery types (AGM batteries, LiIon, starter batteries, pure batteries)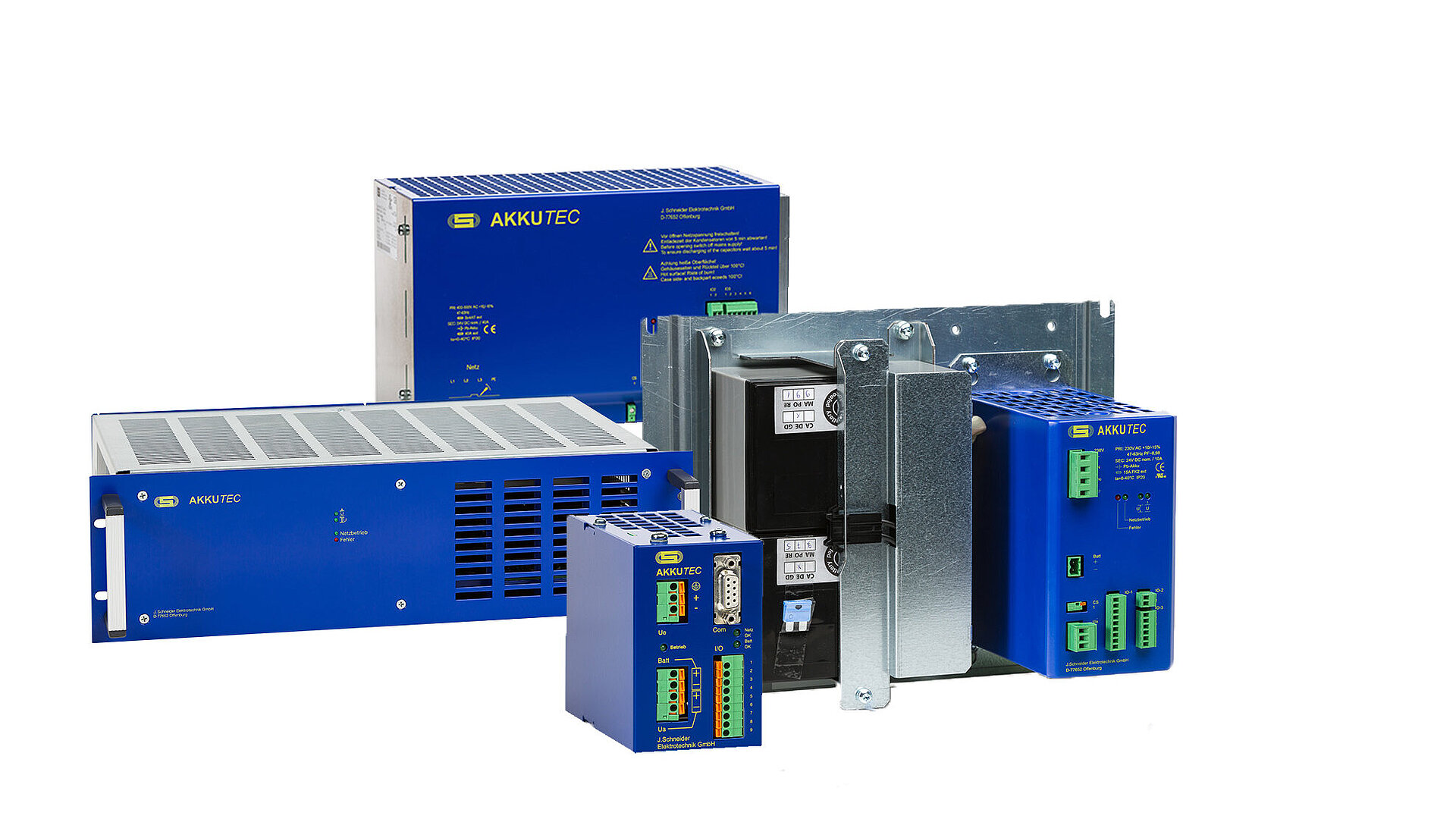 The DC buffer moduls of the C-TEC and AC-C-TEC as well as of the CAPTEC and AC CAPTEC line work with ultracapacitors as an energy storage inside the side provide a safe energy storage when necessary. They are maintenance-free and long-life. Besides different back-times they deliver a short-time peak current (booster).
compact design, assembled in one housing
expandable for longer back-time
maintenance-free
operation under extreme temperatures possible

deep discharge protection, thus unlimited storage period

no gas generation, installation in hermetic seated housing possible

fast availability because short recharge time after discharge

high cycle stability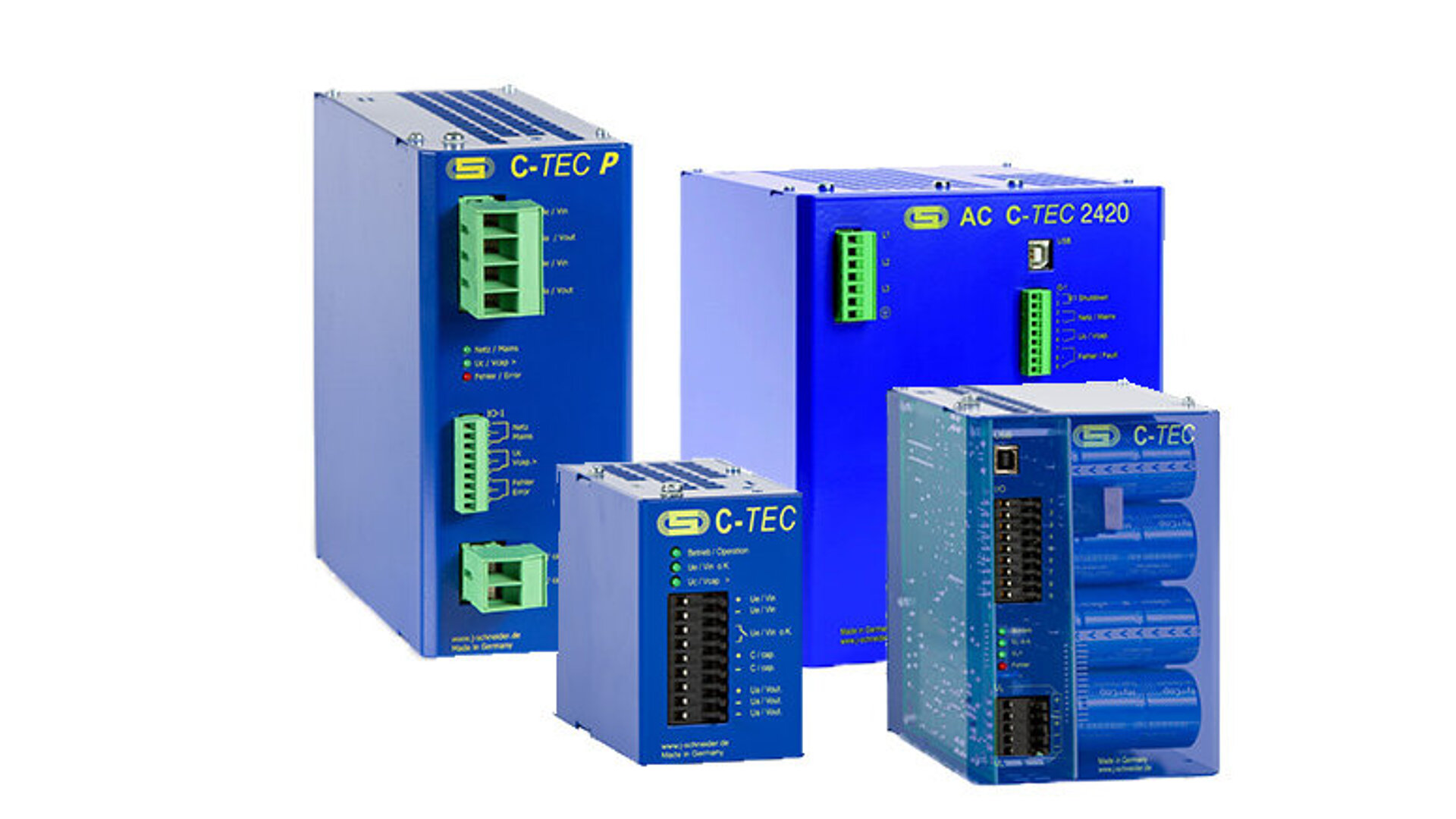 The devices of the UPSOTEC series can charge both batteries and ultracaps. They have a modular interface and can be extensively parameterised via the appropriate software.
microcontroller-supported charging and discharging of the device
charging of accumulators and ultracapacitors
mains monitoring via potential-free contact, LED and optional software
charge status display of the accumulators via traffic light principle (LED red/yellow/green)
Vibration-proof wiring due to spring-loaded technology
high efficiency
wide temperature range -25°C to 50°C