Charger for ultracapacitors and batteries
Due to its high mechanical stability, the high operating temperature range as well as the interference immunity, the charger is suitable for use under strong mechanical stress and temperature fluctuations, such as in offshore wind farms.
It serves as a charging and monitoring unit for ultracapacitors or batteries. The paraTEC UCC software can be used to select between the operating modes UC or AKKU charger and to parameterise the unit accordingly.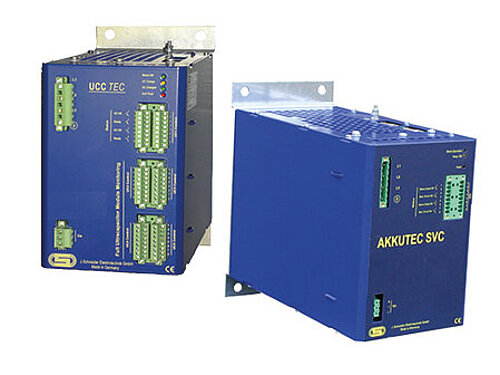 The following data are monitored:
capacity
Polarity
Single or group cell voltage
Availability
Status
Temperature
Internal resistance