Maintenance and service for more safety
UPS maintenance and UPS service increase the safety and availability of your UPS systems. With us, service begins with advice, dimensioning and configuration of the uninterruptible power supply. With our all-round service, you are then safe for the entire service life of the UPS. We are happy to support you with UPS maintenance and UPS service to increase the safety and availability of your UPS systems. With us, service begins with advice, dimensioning and configuration of the uninterruptible power supply. With our all-round service, you are then safe for the entire service life of the UPS. We are happy to support you with
commissioning and repair service
tailor-made maintenance contracts
advice on the selection of accessories
manufacturer-independent maintenance of UPS systems, many applications
short-term delivery of replacement batteries due to large battery warehouse
The UPS Service Team
Our UPS service team is always available to answer any questions you may have.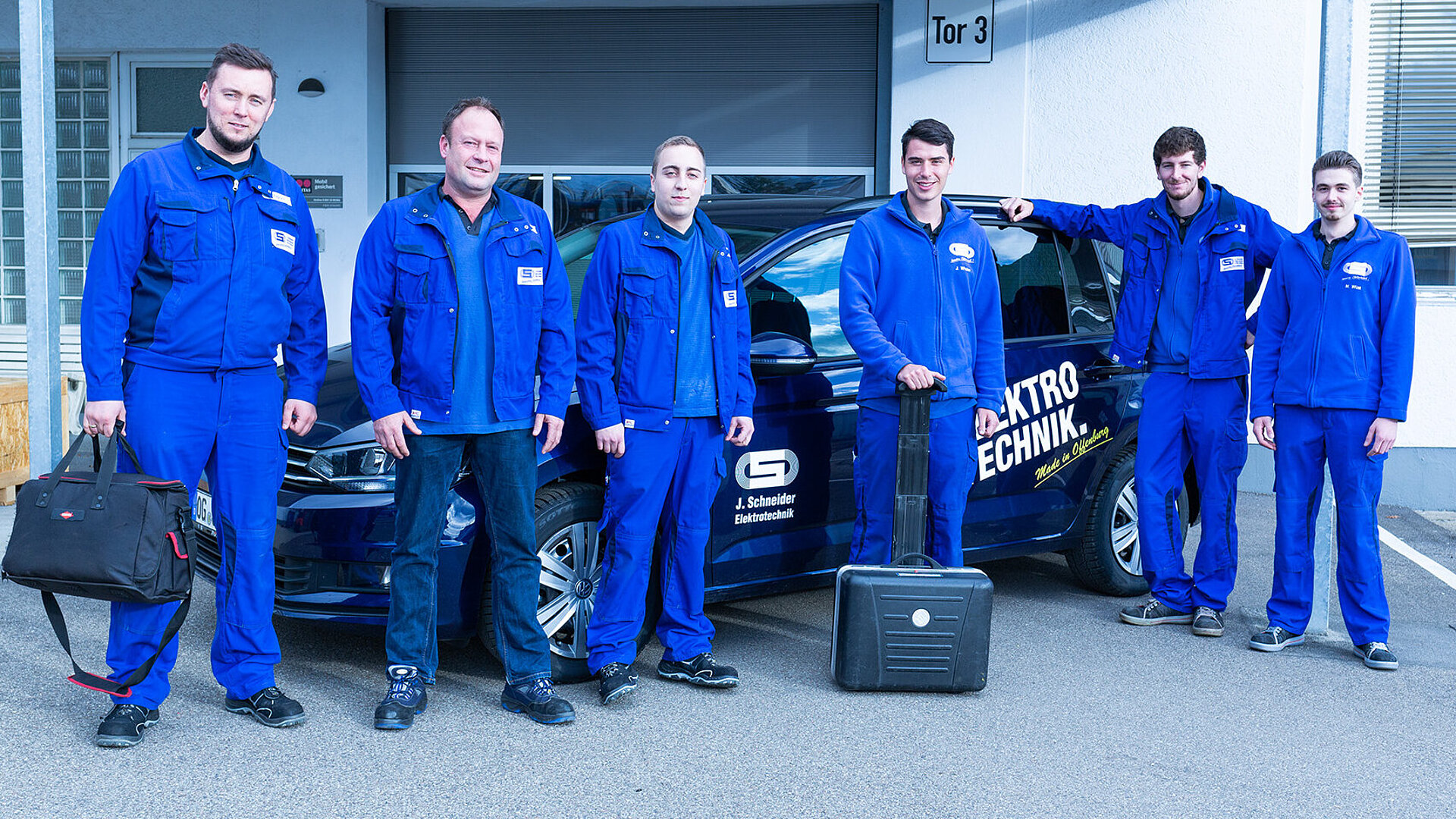 Commissioning, repair and maintenance of UPS systems
UPS systems must function - always and especially in an emergency. With professional commissioning and on-site training of your employees, we lay the foundation for flawless functioning in daily use. Our services in detail:
Commissioning and training on site
Technical support on the phone
Short response times in case of malfunction, fast help in case of failure
24-hour hotline
Inspection and repair in case of malfunction
Maintenance of all makes of UPS systems
Provision of loan units
Extensive spare parts warehouse for short-term repairs
Large battery store
DGUV-V3 inspections
Sichern Sie sich die Vorteile eines Service-Vertrags
Unsere Service-Verträge mit individuellem Wartungskonzept sind auf Ihre Anforderungen und die Gegebenheiten Ihrer USV-Anlage ausgerichtet. Dies kann ein Rundum-Sorglos-Paket oder die regelmäßige Batterietests sein. Egal wie umfassend Ihr Service-Vertrag ist, profitieren Sie von günstigen Pauschalen für Wartungen und Rabatten auf Ersatzteile und Akkumulatoren.
Service contract and scope of maintenance
Regular maintenance measures
General inspection
Checking cleanliness and ventilation
Checking the fuses
Battery: measuring the cell voltage at each individual cell, bridging time etc.
Check of all voltages and tolerance range settings
Free technical and professional support by telephone (Monday - Friday)
Checking the alarms
Checking the circuit breakers
Checking the display elements
Check of synchronisation
Thermography of battery systems and BAE
Reporting and recommendations
On-demand and fast repair service
Remote monitoring of the UPS system
Legally prescribed DGUV V3 testing of UPS systems and IT infrastructure
Batteries age at different rates depending on environmental conditions and stress. The values given by the manufacturers for the service life are guide values from which the actual service life can deviate greatly. Therefore, regular UPS battery maintenance is a particularly important part of UPS maintenance. During battery maintenance, we measure the cell voltage of the individual cells, for example, and can thus determine how much capacity the battery still has. With regular maintenance, we can determine the right time to replace the battery.