Phoenix inverters are used wherever a consumer needs to be supplied with sinusoidal alternating current from a direct current source.
must be supplied with a sinusoidal alternating current.
The Phoenix inverters are characterised by a pure sine wave output, a high peak power and a high degree of performance.
Optimum results are achieved through the combination of high frequency and mains frequency technology.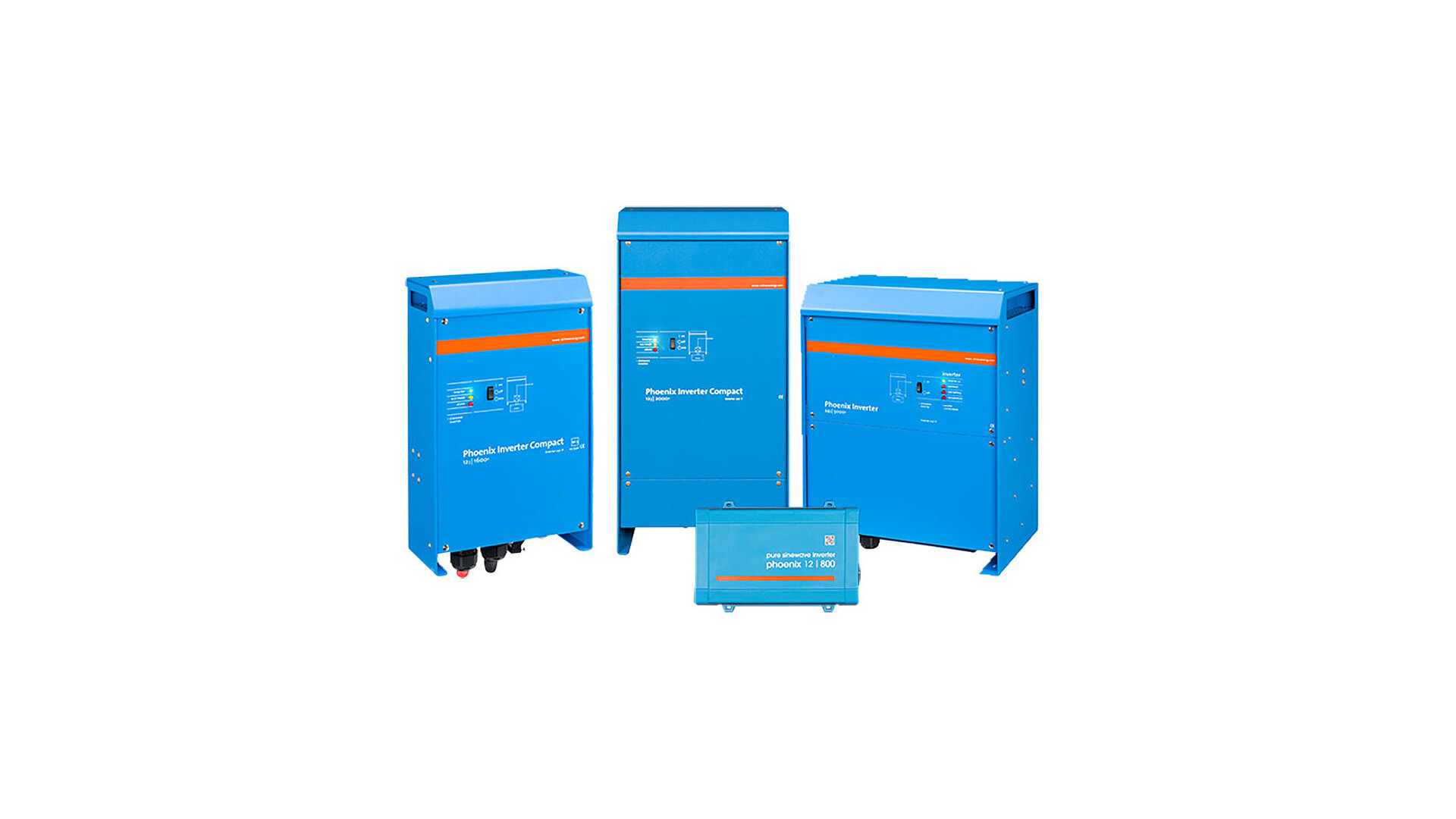 Phoenix inverter VE.Direct
Pure sine wave inverter
Versatile in use
comprehensive communication options
Our models of the Compact series: