Many applications require special equipment and settings of the UPS systems. These can be requirements for back-up time, temperature resistance, safety or much more. We are your specialist when it comes to UPS systems in control cabinets or wall-mounted enclosures. It doesn't matter whether you need only a few minutes or several hours of bridging time, for example. Our engineering supports you from the first minute and works out the perfect UPS solution in the control cabinet or in the wall-mounted enclosure with you, depending on the required size and battery capacity.
Hybrid USV for high-current long-term buffering in the enclosure
We have developed the Hybrid UPS especially for applications according to VDE AR 4110. With it, we have combined the advantages of an AKKUTEC with battery system and a C-TEC P. In this way, the long-term buffering required by VDE AR 4110 is realised and, at the same time, several safe switching operations with inrush current peaks are still guaranteed until the end of the buffer time. Contact us, we will be happy to advise you.
Click here to find further information concerning Hybrid UPS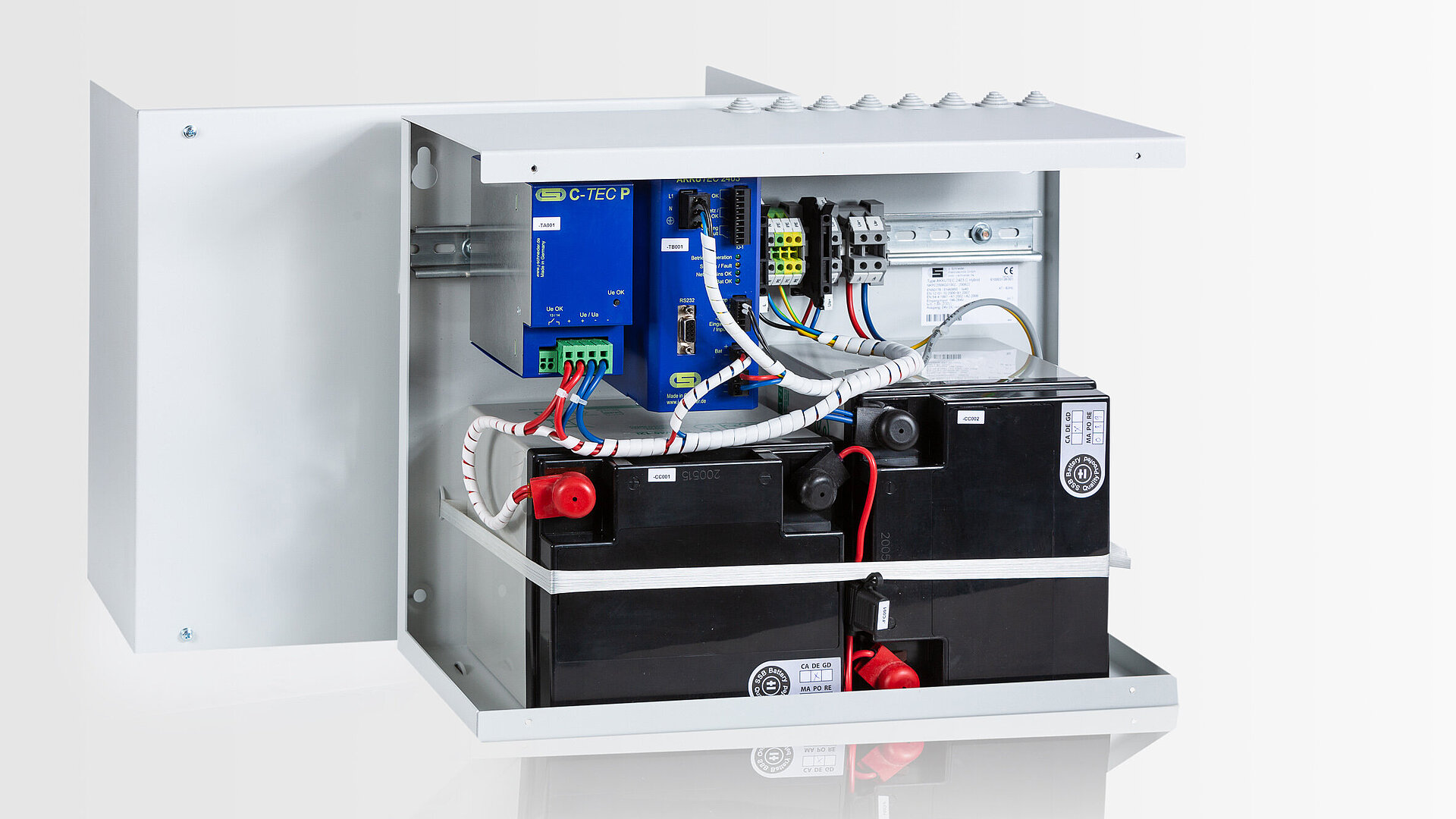 DC UPS in cabinet for wall mounting "VdS" certified
For the special requirements of security technology such as fire alarm systems, smoke and heat extraction systems, voice alarm systems, etc., we have developed a series of DC UPS systems mounted ready for connection in a wall-mounted housing. The systems are available in various designs such as housing type (IP 30/31 or IP 54), output voltages and currents, and are also already VdS certified.
Click here to get more information about systems in wall housing or cabinet