TO PROTECT YOUR MOTORS
Motor chokes or du/dt chokes
Motor chokes or du/dt chokes are used in modern drive technology between frequency converters and motor. They offer a simple and cost-effective solution for reducing edge steepness of the converter OUT voltage. They attenuate voltage rise and prevent possible overvoltages on the lines to the motor. Thus additional losses and heating in the motor are minimised and leakage currents are reduced. Reduction of edge steepness lowers the insulation load of the motor winding, which in turn increases the service life of the motor.
In this area the J. Schneider product spectrum offers solutions in air-cooled choke design or also as indirectly liquid-cooled chokes, with which a large proportion of heat loss is dissipated via the coolant. In this case, extremely compact, du/dt chokes that are optimised for the install space can be implemented.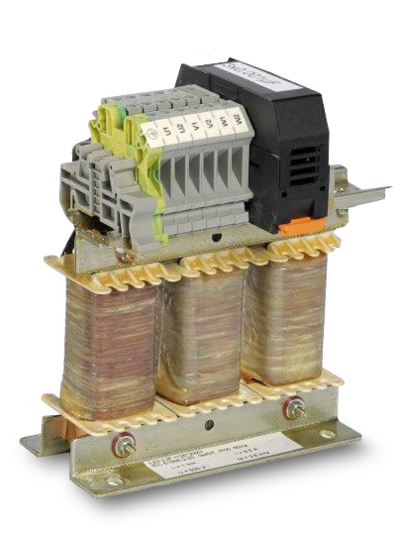 ADVANTAGES OF OUR MOTOR CHOKES
Extended motor service life
Reduced motor noise
Better electromagnetic compatibility of the converters
Improved running characteristics of the overall drive solution
You have special requirements your choke?
Our engineers and technicians will be happy to advise you and find a solution for every problem. Just contact us.