The Multi I/O interface extension allows to intergrate the UPS system into various control systems thanks to the complete configuration possibility of the input and output lines.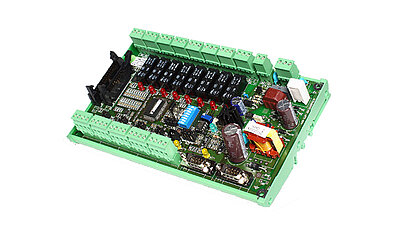 The MultiCom 384 delivers relays contacts for the management of the alarm states of the UPS. The board possesses two extendible terminal strips. On one of them the ESD signal (emergency stop of the UPS) and the RSD signal (remote switchoff) are included. The board also allows to connect the display of battery operation, bypass, alarm and "battery nearly discharged" with potentialfree, switched-over or closer contacts.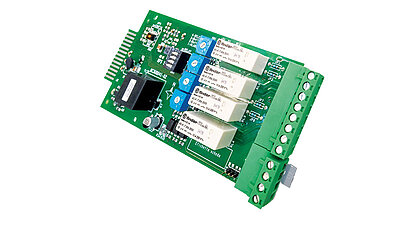 The NetMan 204 Network Agent allows the management of UPSs directly connected to a LAN using the communication protocols (TCP/IP, HTTP and SNMP).
It is designed to integrate UPSs into medium and large networks and to ensure high reliability and security in the communication between the UPSs and the associated monitoring systems.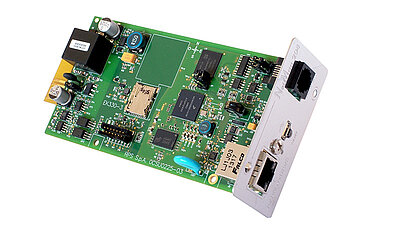 Monitoring and shutdown software for all windows versions from 95b, Linux, Novell und iMac, available as freeware or full version.
Please enquire!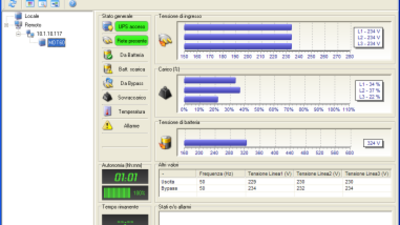 Intelligent Redundant Switch (IRMS)
Today only high power server have a redundant UPS power supply and so possess double protection. This ensures increased safety and availability of the high power server.
But what about most of your equipment such as hubs, switches, routers and server for which a redundant power supply doesn't pay off?
For these cases we developped the Intelligent Redundant Multi Switch. The IRMS enables a redundant power supply of all critical loads.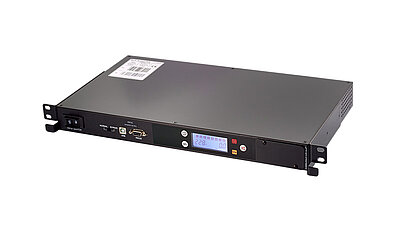 The feed-in can be realized by two independant mains, by one mains and one UPS system or by two UPS systems. If one supply fails, the IRMS switches automatically and without interruption on the available supply. Because the switch-over is realized without interruption, the load are not influenced.
So the proper function of the controlsystem is guaranteed even in case of interrupted or strong disturbed supply.
The IRMS systeme administrates the automatic switch-over to the secondary power supply for loads which are connected to the failed feeding line. The duration of the mains failure, which causes the switch-over can be adjusted by software.
To minimize reaction times, the switch-over in case of mains failure is noch affected in zero-point but at once.
inputs: 2 x 230 V with 16 A each
outputs: 8 x 230 V with 4 A each